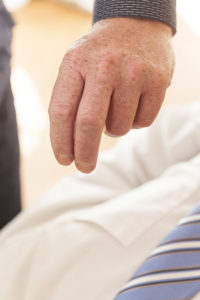 Clinics – Whangārei based and online zoom clinics
A natural healer who works with the body's natural frequencies, Gregor also runs clinics every week for clients.
Online Clinic Sessions – We are offering online clinic sessions with Gregor via Zoom every Wednesday. Each zoom clinic is 20 minutes long.
Please note that for overseas clients we are unable to send any product out internationally.
Cost – $100 per session.
Please note that if you cancel your zoom clinic, and request a refund, you will receive $80 back as $20 is held as a non-refundable deposit.
---
Whangārei Clinic at 112 Keays Access, Maungakaramea –  Every Tuesday and  Friday
Normal clinic session – 30 minutes
Cost – $100 per half an hour session
Deep Trauma Therapy Programme (DTTP) clinic session – 1 hour
This programme (DTTP) is a very powerful somatic way to access partial or hidden trauma from the subconscious, via a body based (somatic) technique. This technique is designed to help the body live back through deep trauma and tell its' story. The trauma and its' associated emotional and mental constructs are released during the process as the head gets in line with the body.
DTTP is recommended for clients  with persistent physical and emotional/mental issues with a probable underlying trauma basis. The process is challenging and potentially transformative. Clients need to be adults and not on mood altering or anti-psychotic medication. One to three sessions required generally, booked one week apart for homework in between each DTTP session.
An initial normal clinic session is required to discuss whether this programme is appropriate for you. DO NOT book this session if you have NOT seen Gregor in clinic
Cost – $250 per hourly session
Directions – From Whangarei on SH1 turn right into the Maungakaramea Rd. Keays Access is the first road on the right hand side off the Maungakaramea Rd from SH1. Keays Access is a very short gravel no-exit road. Drive over the bridge, up the hill and along to the end of the road. Gregor's healing clinic is in a round yurt house on the right hand side.
---
Appointments required.
Please book your appointment online or call us on 0275 329 863.