Transforming the Human Condition Meditation Workshops
When: Last Saturday morning of every month 9am to 12pm
Where: the Healing Yurt on Keays Access, Whangarei
Why meditate… Over 30 years of healing I have seen many people improve their health, sometimes dramatically. Unfortunately, over time the pace of some people's healing declines or even reverses. This is usually due to subconscious blockages limiting energy flows in the body, hence restricting further healing.
Regular effective meditation practice can be a very powerful way to eliminate these blockages and stimulate long term sustainable health. Continually arising subconscious blockages is what is commonly referred to as the 'human condition'.
What this workshop offers…
I have intensely investigated the causes and solutions for transformation of the 'human condition' offered by several Eastern and Western spiritual traditions. This workshop will explore:
What we mean by the 'human condition'
How does the human condition affect both our physical and mental health?
Is there a way out of 'pain and suffering'?
How do we do this?
This workshop is not religious based or promoting a specific ideology, but is a very practical contemporary framework infused with the knowledge and wisdom from both Eastern and Western teachers.
Workshop Details…
Held on the last Saturday morning of every month from 9am to 12pm at the Healing Yurt on Keays Access, Whangarei
Bring something that is comfortable for you to sit on: cushions or chair
Phone 09 4329863 for bookings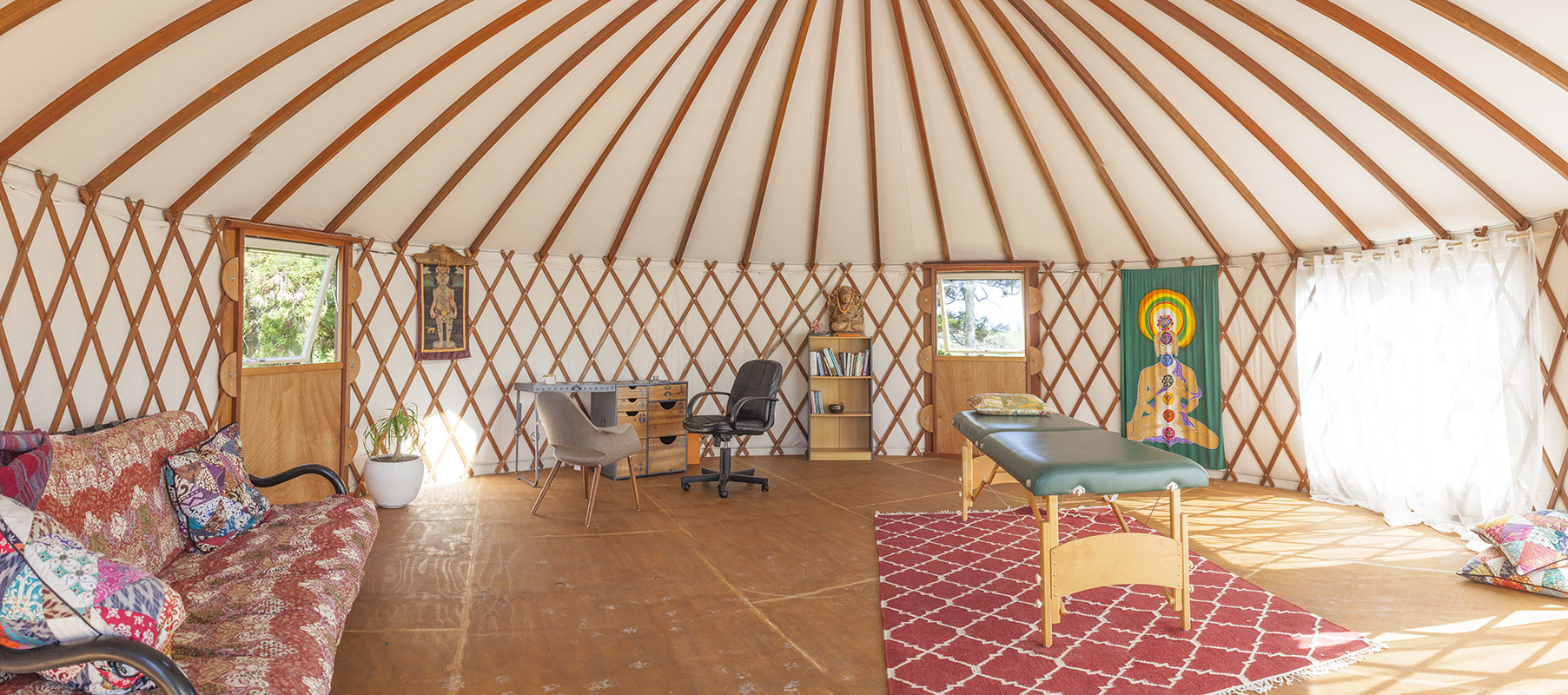 Benefits of a regular meditation practice…
Meditation is a fundamental component of any holistic healing program that focuses on healing the physical, mental, emotional and spiritual levels of our beings
reduces blood pressure and heart rate while increasing blood flow allowing the body to work more efficiently and with less effort
reduces inflammation and helps support the immune system
fundamental to the healing of our physical body and disease
increases serotonin and dopamine production, which helps alleviate depression and stress, increasing calmness, creativity and clarity
opens and broadens our minds to new ideas, thoughts and promoting restful sleep
slows the ageing process by increasing the body's melatonin and DHEA, while decreasing cortisol
helps us control of our thoughts, feelings and emotions, leading to less nervousness, drama, and negative reactions in our everyday lives
can drastically improve our moods by increasing the production of positive neurotransmitters – helping to reduce anxiety, anger, frustration etc, while promoting the ability to forgive self and others
aids muscle relaxation which is generally caused by stress
Subtle benefits can be experienced immediately. Meditating every now and again is positive and you will notice changes in your consciousness. However, a regular daily meditation practice is optimal to raise your consciousness, improve your wellbeing, physical health and re-aligns you with your highest good.
"Peace, freedom, and happiness can be found right here in this very life, if only we can learn the art of handling our suffering" – Thich Nhat Hanh